There's plenty to be excited about for Arsenal fans, despite last season's disappointment at losing out to Manchester City in the title race. With players such as Kai Havertz and Declan Rice on their way to the Emirates Stadium, here's how you can get your hands on Arsenal tickets to see the team in action.
As one of the most famous and well-supported football clubs on the planet, Arsenal tickets are not always easy to come by. As such, we've put together this ultimate guide to help you out ahead of season 2023/24, which we'll keep updated.
We'll take you through how to buy Arsenal tickets, for both the men's and women's teams. Additionally, we will take a look at how to buy a season ticket, their corresponding prices and the different formats they come in. Finally, we'll also explain Arsenal's disability access.
How to buy Arsenal tickets
Tickets for Arsenal's upcoming friendly home games (against Manchester United, Barcelona and Monaco) can be bought on Ticketmaster – you'll find a link to the page on Arsenal's official club website. All you need to do is click 'Buy Now' and you'll be taken to Ticketmaster where you can complete your purchase.
However, for Premier League and Champions League matches, the process is more complex. Priority is given to season ticket holders, due to high demand. As such, without a season ticket, buying Arsenal tickets can be tricky.
How do the ballots work?
For the Gunners' first league game of the season, against Nottingham Forest, tickets will be sold via a ballot system for Arsenal members only.
These ballots will be divided into groups – one for Silver/Platinum members, one for Family Enclosure members (junior and senior members), one for Disability Access members and one for Red members.
The ballots for Silver, Family Enclosure and Disability Access members have now closed – but if you're a Red member, the window to enter the ballot will open at 1pm on Friday, July 7 and close at 1pm on Monday, July 10.
Silver members are given a higher priority than Red members – not only will they enter the ballot first, but there are also fewer Silver members than Red ones. Therefore, your chances of securing a ticket with a Silver membership drastically increase.
How much do Arsenal tickets cost?
Tickets are priced based on a category system. Category A is the most expensive, while Category C is the least expensive of the three categories.
Categories are based on the demand for match tickets – for example, a North London derby will be a Category A fixture, whereas Arsenal's game against Nottingham Forest is a Category C game.
Prices vary depending on where you wish to buy a ticket and your age. If you are Cannon member, which is for people between the ages of 17 and 18, you can get tickets for a more affordable price.
Arsenal ticket prices for the 2023/24 Premier League season are as follows:
Category A: Adult £80 – £103; Young Adult £60 – £77.25; Cannon £34.50 – £44.25
Category B: Adult £46 – £59.75; Young Adult £34.50 – £44.75; Cannon £19.75 – £25.75
Category C: Adult £32.75 – £41.50; Young Adult £24.50 – £31.25; Cannon £14 – £17.75
Arsenal will update which matches fall into which categories as the season progresses, and you can find the latest info on the club website.
For more on ticket prices for the 2023/24 season, check out our Arsenal ticket prices guide.
How much is an Arsenal membership?
For adults, there are three categories of Arsenal season tickets, or memberships, that you can purchase – Red, Silver and Platinum.
Red season passes function as a normal season ticket. You will be able to enter into the ballot for each of Arsenal's 22 Premier League home games of the season – as well as their Champions League fixtures at the Emirates Stadium.
It is worth mentioning that you are not guaranteed a matchday ticket with Red season passes. To minimise your chances of disappointment, we would suggest purchasing a Silver or Platinum membership – but of course this may not be affordable for everyone.
With Silver tickets, you will be given higher priority in the ballot. As mentioned earlier, fewer people hold Silver tickets than Red tickets – so you're more likely to get a matchday ticket with a Silver pass. You will also receive a 10% discount online and in-store on all Arsenal products with a Silver membership, and you will also be entered into prize draws throughout the year.
Platinum members will be given access to matchday tickets, a complimentary drink and matchday programme at each home game, a 10% discount on club purchases and you will also be entered into the prize draws. You will also receive VIP seating with a Platinum membership – you'll be away from the crowd and tucked away inside a cosy hospitality box, instead. More information on the benefits of Platinum membership can be found on the official website.
Season tickets are also available at lower prices for youngsters. These are separated into four different age categories – 0-3, 4-11, 12-16, and 17-18 (Cannon Membership).
The prices for Arsenal season tickets ahead of the 2023/24 Premier League campaign are as follows:
Red – £34 (more info)
Silver – £54 (more info)
Platinum – £779 – £1,540 –  (more info)
Junior – £30 for ages 0-3; £15 – £20 for ages 4-11; £15 – £20 for ages 12-16, £30 for ages 17-18 (more info)
All season tickets (except for those aged 0-3) must be renewed at the start of each season.
The club also runs the Arsenal Ticket Exchange, where season ticket holders and members who can't attend a match can sell their tickets to fellow Arsenal members.
For more on Arsenal season ticket prices for 2023/24, check out our guide.
Can you buy Arsenal tickets if you're a tourist or not a member?
If you are a visiting Arsenal supporter or do not have a membership, purchasing an Arsenal ticket can be more complex – but it's not impossible.
If you'd like to go down this route, Ticketmaster is one resale site you can visit to buy tickets. Beware, however – buying tickets through this method can be more expensive than they normally would be. Additionally, you can also buy resale tickets from SeatPick and Fanpass.
What about disabled supporters tickets?
To apply for a disability access pass, you must fulfil at least one of the following criteria [via Arsenal official club website]:
A statement of higher rate mobility or care component Disability Living Allowance (DLA)
Receipt of either the Severe Disablement Allowance or Attendance Allowance
Personal Independence Payment (PIP) Standard or Enhanced rate Mobility component, or Enhanced rate Daily Living component
Registration document which certifies that you are Registered Blind or Partially Sighted
Veterans Agency letter confirming War Disablement Pension
A personal letter outlining your access requirements from your hospital specialist (dated within the last three months)
You can then follow the steps to apply for a Disability Access (DA) Membership via the club website.
How to buy tickets to see Arsenal Women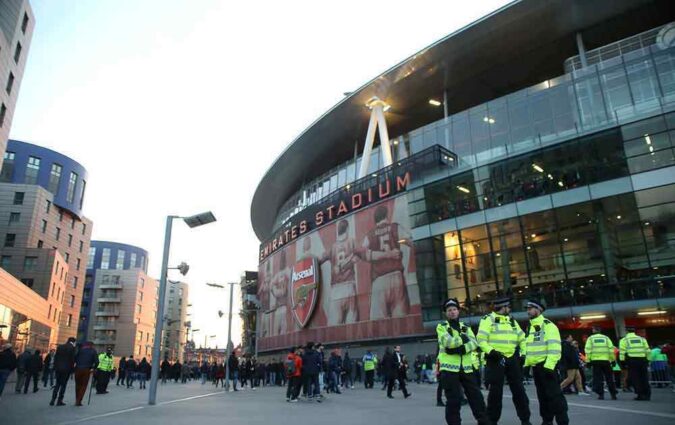 Arsenal Women tickets can be bought directly from the official club website – there is no ballot process or membership exclusivity involved. Additionally, tickets bought before the day of the game will be cheaper than those bought on the day.
Ticket prices to see Arsenal Women are as follows:
Matchday Unreserved – £12 Adult, £6 Junior/Senior, £9 Disability Access
Matchday Reserved seating – £15 Adult, £7.50 Junior/Senior, £11.25 Disability Access
Pre-match Unreserved – £8 Adult, £4 Junior/Senior, £6 Disability Access
Pre-match Reserved – £12 Adult, £6 Junior/Senior, £9 Disability Access