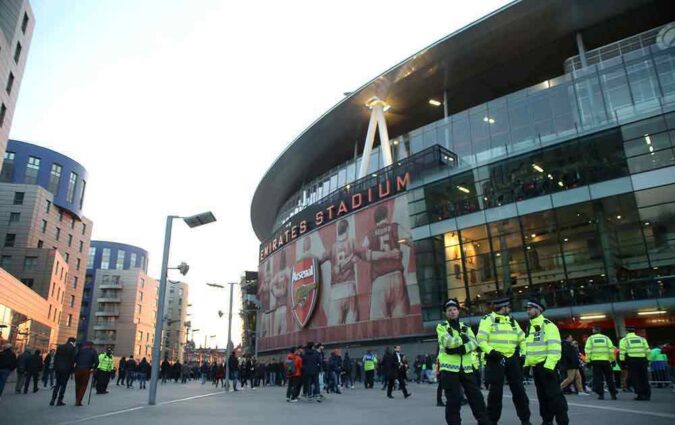 Arsenal, as we all know, has supporters in every part of the world. From Cornwall to Carlisle, from California to China.
Now you might think that living far away from the Emirates Stadium there would be no point in considering trying to get to see Arsenal play, but that is not the case at all.
For Arsenal has supporters groups based not only all over the UK, across Europe and indeed across the world. And many of these supporters groups work closely with Arsenal and are able to get tickets for matches at the Emirates.
There are now over 125 officially recognised Clubs in more than 62 countries worldwide, with more countries submitting applications.
The way in which this works varies between the different regional clubs, but part of the deal is for officially recognised clubs to be offered a number of tickets (mostly for the Clock End) for about half a dozen first team games at the Emirates each year.
Now as you might expect the individual clubs can't pick and choose what games they want, but they do get allocated matches a fair way in advance, so they can plan their travel arrangements for the day, or the weekend, or even longer in some cases.
Arsenal don't get involved in the travel, but they do, on occasion, put on special events for supporters – I've come across an exclusive meeting of the team bus as it drives up for example.
Also some seasons they arrange a five-a-side competition which is played on the Emirates pitch.
Supporters clubs can apply to play in the competition, and those who are selected get to change in the away team changing room, walk out through the tunnel that the players use, sit on the subs bench, and actually play a series of games on the pitch.
And if you are based overseas and Arsenal come to your country, there will be a special liaison with the club to allow you to get tickets for the match. Of course with this much depends on how many tickets the other club give Arsenal, but where there is space, Arsenal get as many tickets as possible.
To see exactly how this all works I have been in touch with the Arsenal Belgium supporters club, and found them to be incredibly active, getting tickets for the Emirates, liaising with Arsenal for tickets for Champions League matches in Belgium and Germany, and providing special support and events.
Indeed the chair of Arsenal Belgium, Walter Broeckx, told me that he has never been so busy in is life, than since he was elected chair of the local supporters club. Arsenal, it seems, is very keen indeed to spread the word about the club to all parts of the world, and they really are keen to do all they can to ensure that local official supporters clubs do get tickets for matches.
But just to make it clear, these clubs are not just outside of the UK. There are clubs in many of the major cities of England, plus in the rest of the UK, and joining your local club certainly helps you stay in touch with other Arsenal supporters – as well as being the best way to get tickets.
So there really are some good advantages in joining a regional or international Arsenal Supporters' club, no matter where you are in the world. There is a list of all the current Arsenal Supporters clubs – http://www.arsenal.com/fanzone/arsenal-supporters-clubs.
But if you are in a part of the world that doesn't have its own Arsenal Supporters Club don't despair, because you can set up your own club and have it officially recognised by Arsenal. To do this you just contact Supporters' Liaison Officer, Jill Smith, via her email.
If you do get recognised then Arsenal will provide you with membership cards and allow you to use the club logo – and be listed on Arsenal.com so other fans in your country or city can find you. The officers of the club then get access to Arsenal's extranet through which they can order up tickets.
There are other benefits too – the club will tell you all about them – and there are details on the web page mentioned above.
Contributed by our season ticket holding correspondent and all-around Arsenal expert Jacko Jones who can also be found at the legendary Untold Arsenal and on Twitter at @UntoldArsenal.
You can also check out our friends at Soccer Tickets Online to get deals on various upcoming Arsenal games.

N.B. While we have tried our very best to make sure that the information in this guide is accurate we cannot guarantee it so please check with the club and relevant authorities to verify information.
***UPDATE*** You can now read the most excellent guide for Gooners, newly updated – The Gooner News Guide To Buying Tickets To Watch The Arsenal- Version 2.0 which is current as of September 2014 and also check out the guide – How To Get To The Emirates To Watch Arsenal also by the most excellent Jacko Jones. These guides gives you accurate and easy to understand information on the various ways to get to the Emirates including Public Transport, directions for driving and a combination of the two. Jacko also will soon give some valuable incite and recommendations on the various refreshment options available around the stadium in the next upcoming guide. All in all another must read for any Gooners attending matches at the Emirates.