1) Odegaard Can Lead Arsenal To Glory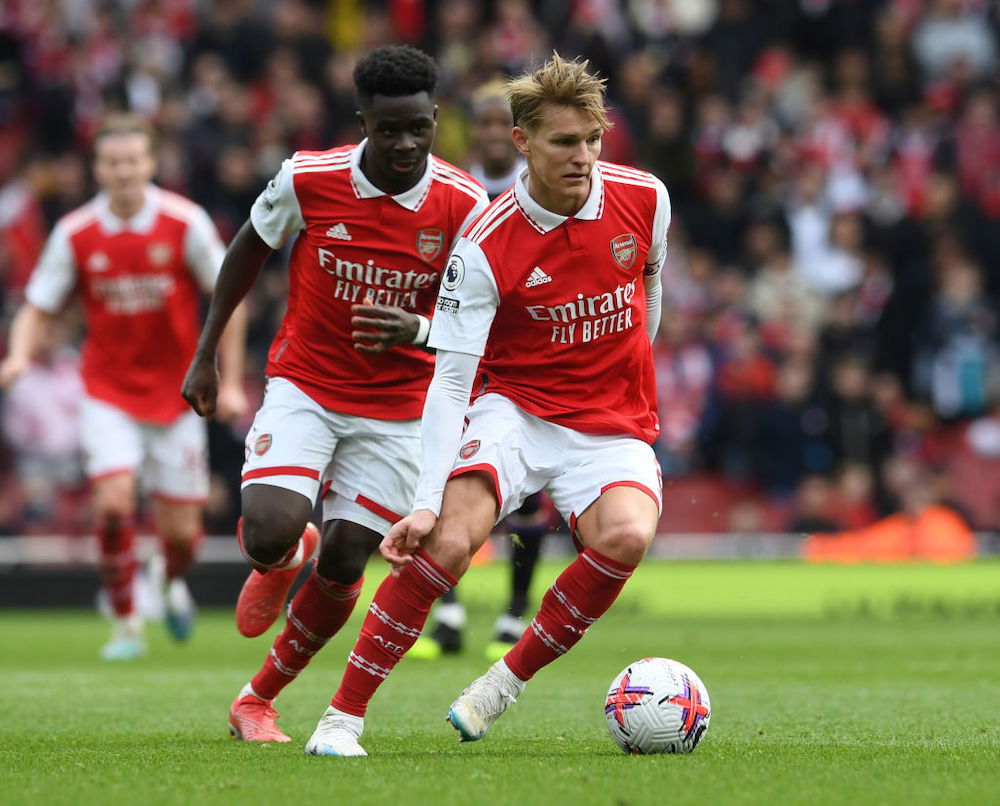 The Norwegian's goal on Sunday takes him to 13 from open play in the Premier League this season.
That surpasses the record for a midfielder in the Premier League era, which demonstrates what an outstanding campaign that Odegaard has had in front of goal.
The captain has stepped up to the plate and scored decisive goals throughout the season. Even if the Gunners don't go on to win the title, he will be a hugely influential figure going forward. At 24 years of age, he has the potential to be a real talisman who can help win multiple trophies over the next few years.