About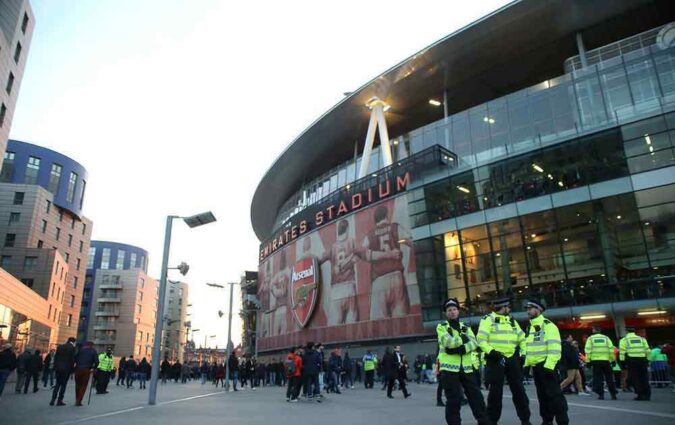 We hope you are enjoying the newest innovation at Gooner News, the internet's original dedicated Arsenal news source…Gooner News – The Blog… featuring totally original new content, written with passion and commitment by a small team of international Gooners. To get a brief rundown on our writers read on…
Andrei Leonte is our European based writer who is currently living in Ploiesti, Romania. Andrei has been watching football since he first opened his eyes and is a passionate fan of all quality football but is particularly passionate about the red and white half of North London and the entire Barclays Premier League.
Jacko Jones (aka Tony Atwood of Untold Arsenal fame- for those of you who did not already know) is an old friend and contributor to Gooner News whose articles we eagerly look forward to publishing whenever the legendary Arsenal historian writes them for us.
Our latest addition to the team is Pieter Preston a life-long Arsenal fan who has joined us as a contributing editor. Pieter has vast experience in the world of journalism having written for The Evening Standard, The Daily Mail and The Times amongst others covering business, sport and new media. We are very excited to have convinced him to join us.
Ashley b originally from Wales, moved to Canada in his youth but still retained his love of the beautiful game, following it as much as he could.. Now living in Ireland he prides himself on rarely if ever missing a live game on BT Sport or Sky and enjoys the objectivity of being a devils advocate while writing and still having a few sides he likes to follow.
These writers will be providing Gooner News readers with articles on the latest Arsenal news, Arsenal transfer news, match previews and reports, plus just about anything else Arsenal FC that merits discussion and coverage.
Gooner News has prided itself in over 13 years of operations in providing the most up-to-date news available on Arsenal from the best selection of news sites and blogs on the internet and now we will be complementing the news aggregated from all our media colleagues with our own take on happenings, written with objectivity and class wherever possible and a touch of humour too when the subject allows.
Keep checking back to this page as we will announce updates to the site as they happen. Happy reading!!
Please note that if you do comment on any of our stories and we like your comment, we may choose to use it as part of a future article or indeed as an article in its own right.
The writers' views expressed in the articles published do not necessarily represent the views and opinions of GoonerNews.com.
GoonerNews.com is an unofficial website and is in no way connected to or affiliated with Arsenal Football Club.